THE LAST SUNDAY OF EVERY MONTH
The Dublin Flea Market has been running since 2008 becoming one of the City's best loved markets with an enthusiastic community of returning traders and visitors. The market is made up of quality second-hand, collectibles, vintage, retro and antiques including vinyl, books, clothes and furniture
For ten years we traded on the last Sunday of every month in Newmarket, Dublin 8. Since June 2018 we have been searching for a new home and would like to thank you all for your patience and support during this time.
Keep an eye on this website and our social media for updates on a new home and Pop-Ups in the meantime.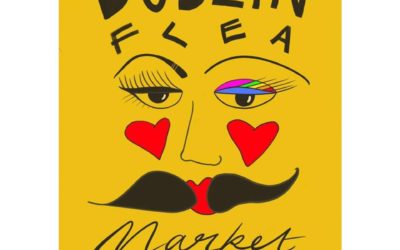 The next Dublin Flea Market is Sunday 30th of June, 11am-5pm. We are delighted to be back up and running after one year of searching for a new venue, and are now settling in to our new (temporary) home. We cannot wait for round two at The Digital Hub. Bring on the...
read more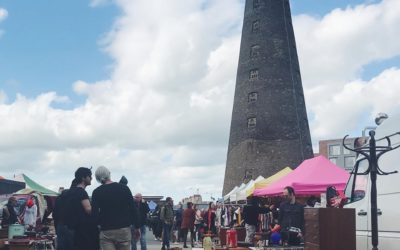 We are delighted to announce that we will be hosting the Dublin Flea Market on the grounds of The Digital Hub on Thomas St. on the last Sunday's of May, June and July. Applications will open next week for all three months. We will be running at half capacity as there...
read more
Dublin Flea Market is a Non-Profit driven Social Enterprise that promotes Sustainability and Opportunity in the wider community.
It is as much about Innovation, Entrepreneurship and Collaboration as it is about Fun, Haggling and Friendship.
Back in the Docklands for 2 exciting weekends this year 6-9th & 13-16th December. 
This free-to-enter, family friendly event will host 280 of the most exciting Irish-based creative start-ups & small businesses from artists, designers and craft makers to retro vintage and antique collectors and artisan food producers.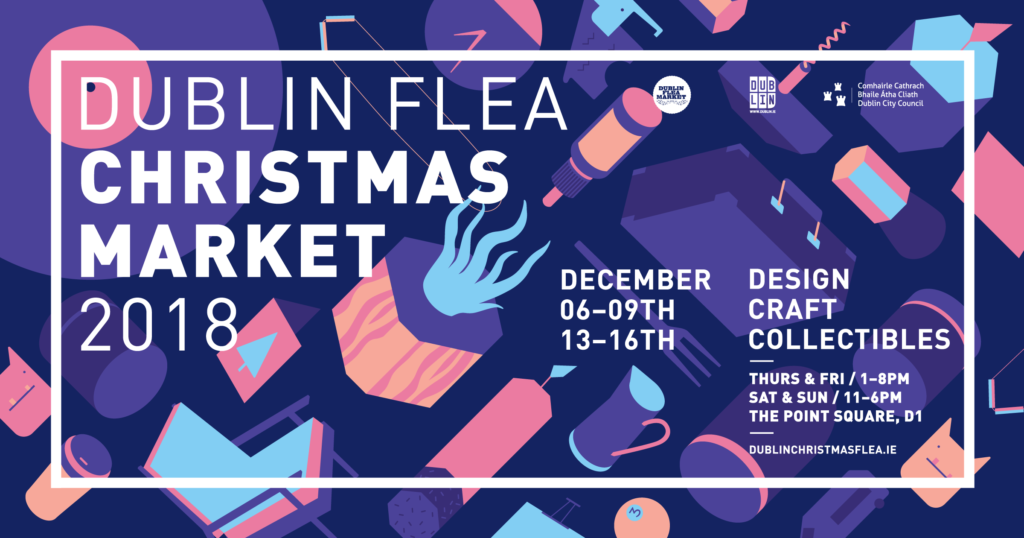 There is limited free on street parking around Thomas Street. This is a super central location though and we recommend the use of public transport, or even better: walk, skate, cycle…
The nearest Bank link is at the Bank of Ireland on Thomas Street.
Buses that go to The Digital Hub: 123, 13, 40
Something is wrong. Response takes too long or there is JS error. Press Ctrl+Shift+J or Cmd+Shift+J on a Mac.

Poster Archive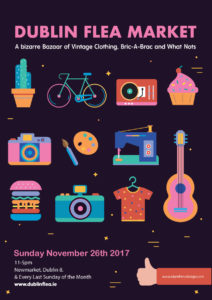 Every month we have a new poster designer. They give their creativity for free and in return we sell their designs at the market and give all proceeds back to them. A lovely exchange, a willingness to give without immediate return. Check out our archive of incredible posters dating back to 2008.
No Results Found
The page you requested could not be found. Try refining your search, or use the navigation above to locate the post.
Join us for the best day out in Dublin!