THE LAST SUNDAY OF EVERY MONTH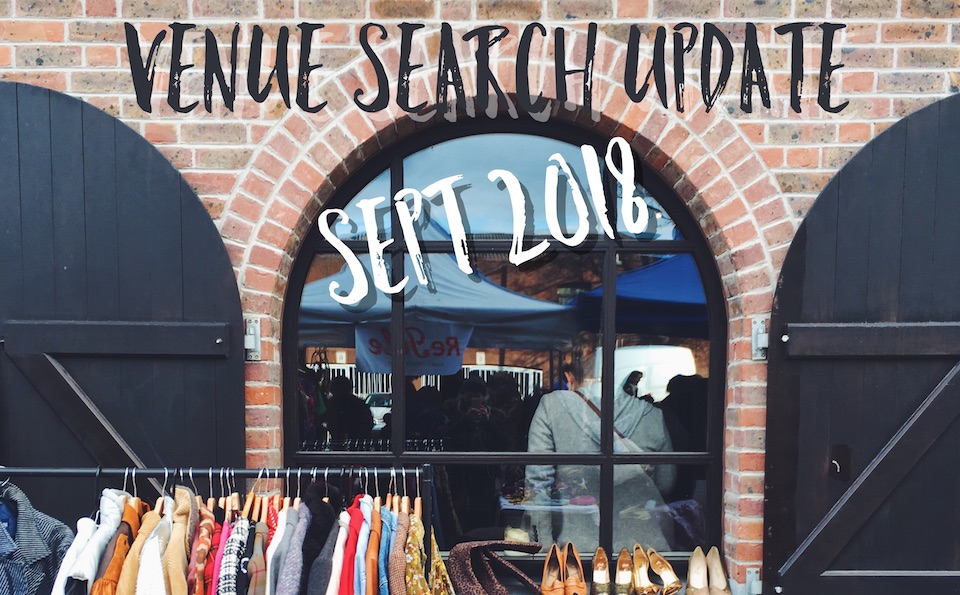 If you are concerned about the Dublin 8 markets and are wondering they have gone, please read on.
When we were asked to move on from Newmarket Square in May of this year, due to redevelopment, we stayed positive
read more
The Dublin Flea Market takes place on the last Sunday of the month in Newmarket, Dublin 8. It has over 70 stalls of quality second-hand, collectibles, vintage, retro and antiques including vinyl, books, clothes and furniture.
11am to 5pm, January to November, Newmarket Square, Dublin 8.
Running since 2008 it has become one of the City's best loved markets with an enthusiastic community of returning traders and visitors. Come down and join us for one of the best days out in the City.
Dublin Flea Market is a Non-Profit driven Social Enterprise that promotes Sustainability and Opportunity in the wider community.
It is as much about Innovation, Entrepreneurship and Collaboration as it is about Fun, Haggling and Friendship.
There is free parking on the square and the surrounding roads on a Sunday.
The nearest banklink is beside St Patrick's Cathedral, however, the tills at the organic food store offer a cashback facility with laser transactions.
Buses that go to Cork st. (closest stop to Newmarket).
From Grand Canal Dock or Pearse st. – 50, 56a, 77, 77a. 
From Fleet st. -150 
From Tara st. – 151.
Something is wrong. Response takes too long or there is JS error. Press Ctrl+Shift+J or Cmd+Shift+J on a Mac.

Poster Archive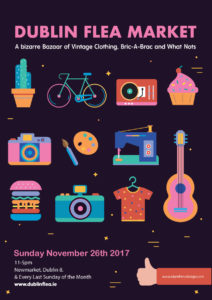 Every month we have a new poster designer. They give their creativity for free and in return we sell their designs at the market and give all proceeds back to them. A lovely exchange, a willingness to give without immediate return. Check out our archive of incredible posters dating back to 2008.
No Results Found
The page you requested could not be found. Try refining your search, or use the navigation above to locate the post.
Join us for the best day out in Dublin!