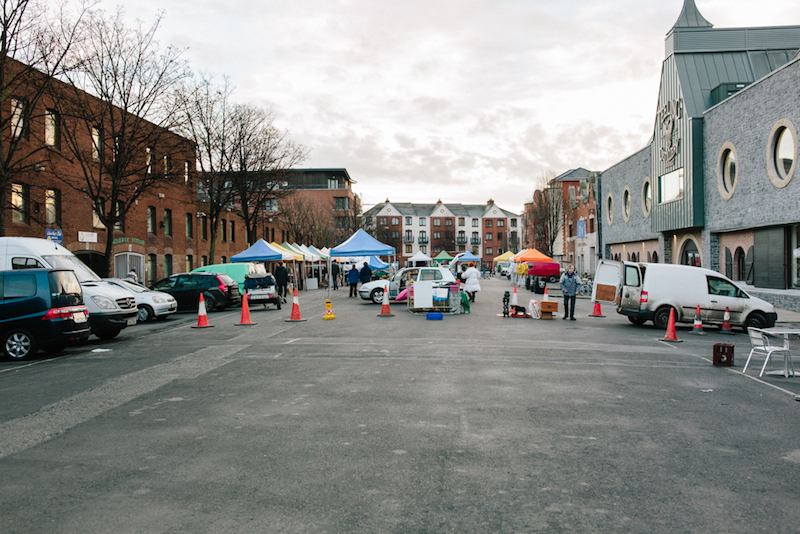 You may have noticed that we've changed the layout of the gazebos on the square.
In March 2012, after a number of years trading on the square with gazebos, the Dublin Flea Market was successful in lobbying Dublin City Council to designate Newmarket Square as a casual trading area. With this in place every month for seven years the Flea market would redirect traffic creating a pedestrian space with stalls to either side of Newmarket and a seating and play area to the centre.
Unfortunately, due to legal reasons the market is no longer able to carry out this road closure.
We have reconfigured the layout to have stalls along one side the of the square fronting onto the footpath. We are sorry for any inconvenience this causes and we hope you enjoy the market as much in its new configuration.